After leaving the Institute building, turn right to the U Hvězdy street and pass to its end. Then turn right to the Libocká street and, after 50 m, left to gates of the Hvězda park.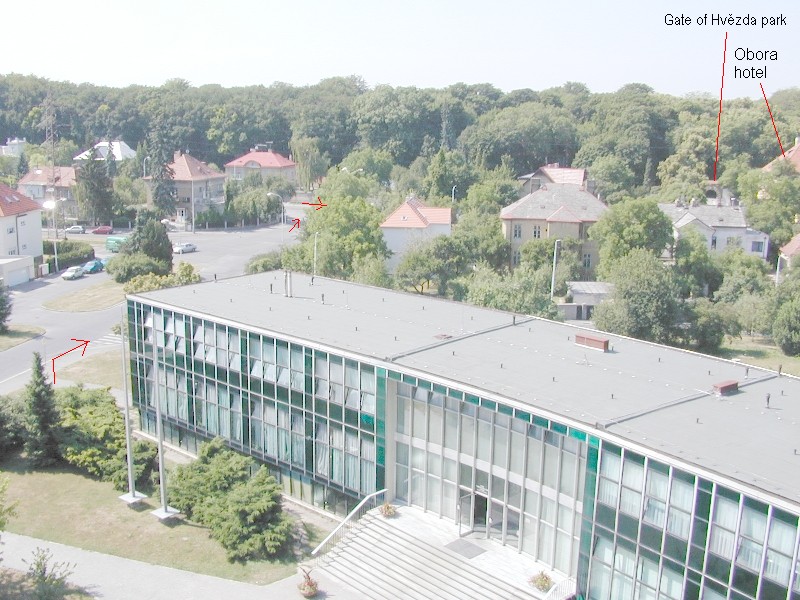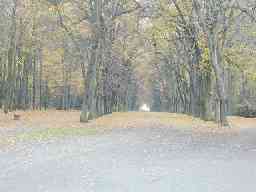 If you continue to right through the widest way (as shown in the picture right), you reach after several hundred meters the summer palace in the centre of the park. It is open daily except Mondays, from 10 to 18.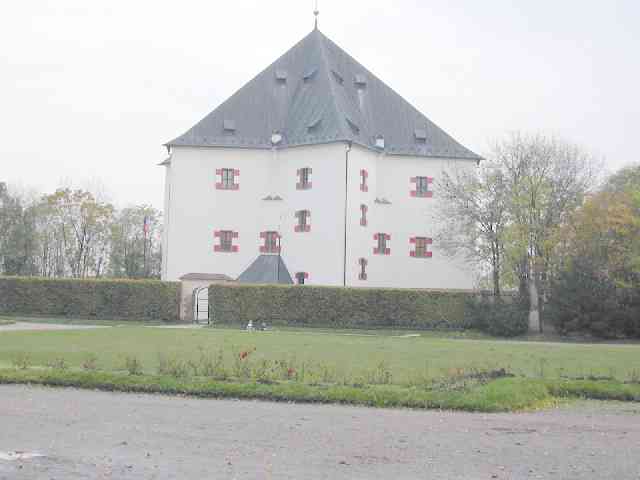 From the Institute, take bus 191 in direction of the airport (stops just in front of the Institute) to Divoká ©árka (3 stops). Walk back to the McDonald restaurant and turn left downhill to the bottom of valley. (you can use this map)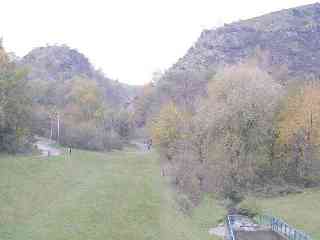 You will see the Dľbán dam on the right side.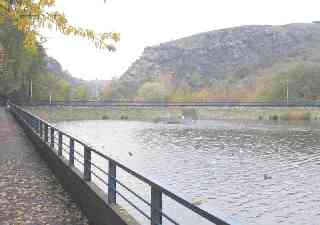 The most interesting is the way down along ©árecký potok over the bridge in the picture.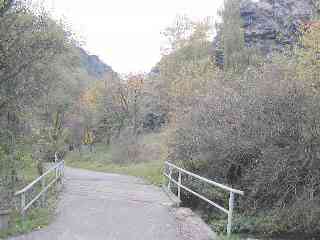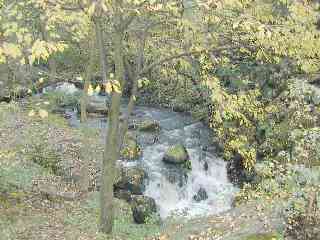 You will see nice rocks of interesting shapes.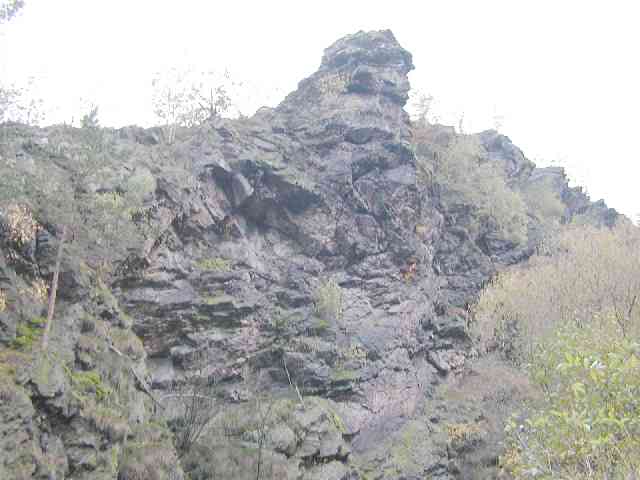 After less than 1 km you pass the most interesting zone and come to a swimming pool, where you can choose between several variants:
go the same way back to Divoká ©árka bus and tram stop
continue along red marked touristic path upside 1 km to Nebuąice (bus to Metro Dejvická)
turn left along a small creek upside and either to continue 2 km to bus stop on the way to airport, or turn left and follow the upper way to Divoká ©árka stop, or turn right and reach the path to Nebuąice
continue using the way down along the ©árecký potok
---