10 - 14 July 2016 Prague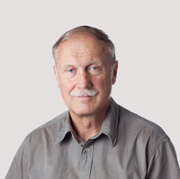 Petr Štěpánek
Chairman, IMC Prague
Welcome to the 80th PMM Conference organized by the Institute of Macromolecular Chemistry, Academy of Sciences in friendly summer Prague.
---
---
Self-assembly is the key property of matter that leads to hierarchical architecture and in the world of macromolecules leads to unique structure and functionality of polymer systems both in technical and biological applications. Recent remarkable progress in this area was made possible by creative innovative chemistry producing self-assembling macromolecular systems, as well as by significant advancements in physico-chemical techniques, characterization methods and theoretical models.
The symposium will focus on the most recent achievements in the creation, characterization and theoretical description of self-assembled macromolecular systems and their biological and technical applications.
---
Topics
Theoretical aspects of polymer self-assembly
Supramolecular self-assembly for biomedical applications
Supramolecular self-assembly for technical applications
Biomimetic self-assembled nanostructures
Advanced methods for characterization of supramolecular self-assembly
Excluded topics
Polymer networks
Inorganic polymers
Self-assembly of exclusively biological molecules
---
International Advisory Board
Ann-Christine Albertsson, Sweden
Jaydeep Kumar Basu, India
Laurent Billon, France
Oleg Borisov, Russian Federation
Redouane Borsali, France
Hsin-Lung Chen, Taiwan
Andrés Ciolino, Argentina
Charl Faul, UK
Chris Garvey, Australia
Richard Hoogenboom, Belgium
Bert Klumperman, South Africa
Helga Lichtenegger, Austria
Timothy P. Lodge, USA
Laurence Noirez, France
Christine M. Papadakis, Germany
Dmitry V. Pergushov, Russian Federation
Amrit Puzari, India
Bernd H. A. Rehm, New Zealand
Thomas Seery, USA
Nadya Silveira, Brasil
Daewon Sohn, Korea

---
Sponsors
If you would like to be a sponsor of this event or to contribute at another level, please feel free to contact us. We'll be glad to discuss options with you. We would gladly highlight the name of your company in the published Conference Book of Abstracts, on this page of the Conference web site, and at the Conference venue. In case of your interest, we can exhibit products or promotional materials of your company during the event to an international audience, both academic and industrial.
For sponsorship, please contact:
Conference office Tel: +420 296809331
Email: sympo@imc.cas.cz
Sponsors of the conference
---
Contact
Conference office:

Ms. Daniela Illnerová
Ms. Marie Rodová

Conference venue:

Institute of Macromolecular Chemistry
Academy of Sciences of the Czech Republic
Heyrovského nám. 2
162 06 Prague 6
Czech Republic

Phone:
+420-296 809 331
Fax:
+420-296 809 410
E-mail:
sympo
Web:
www.imc.cas.cz/sympo/80pmm
Maps:
Mapy.cz - Google - OpenStreetMap - Public transport
Transport:
The Václav Havel Airport Prague is situated 9 km from the Institute, with a direct connection by bus No. 191 to/from the "Sídliště Petřiny" stop next to the Institute.


80th Prague Meeting on Macromolecules