---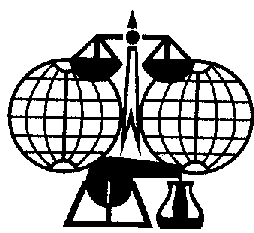 2005 Prague Meetings on Macromolecules
23rd Discussion Conference
CURRENT AND FUTURE TRENDS IN POLYMERIC MATERIALS
Prague, 26 - 30 June 2005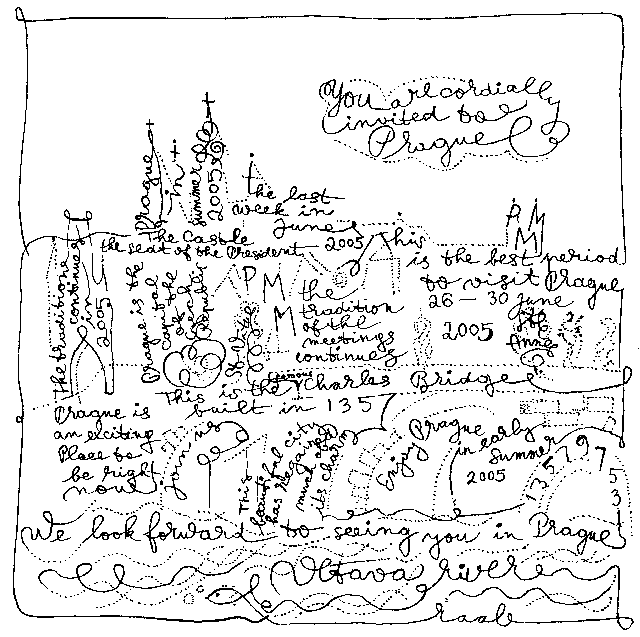 ---
INSTITUTE OF MACROMOLECULAR CHEMISTRY
ACADEMY OF SCIENCES OF THE CZECH REPUBLIC
CURRENT AND FUTURE TRENDS IN POLYMERIC MATERIALS
PRAGUE, 26 - 30 JUNE 2005
Conference Chairman: Miroslav Raab
Conference Co-Chairman: Jiří Kotek
INVITATION
The organizers of the meeting cordially invite you to Prague in the last week of June 2005. This beautiful city has regained much of its historic and cultural charm in recent years, and is a lively and exciting place to be right now. The present meeting, the 67th in the series and 23rd Discussion Conference, continues the tradition of Prague Meetings on Macromolecules (PMM), originating in 1967.
Please note that this Conference immediately follows the 21st Annual Meeting of the Polymer Processing Society PPS-21, June 19-23, 2005, Leipzig, Germany (http://www.PPS-21.com). It is therefore possible to combine these two events.
SCOPE
This conference will be an exception in the PMM series. Rather than concentrating on a particular branch of polymer science, the aim is to evaluate the present situation of various classes of polymeric materials, and consider their future development. Many aspects of science, technology, economy and ecology will be presented and discussed in a manner that balances realistic approaches and visionary perspectives. Leading experts from research, development and industry have been invited to deliver the main lectures, but anybody with an original contribution to offer to the subject is cordially invited to participate.
TOPICS
The following topics indicate the scope of the conference proceedings but do not limit it:
Commodity polymers vs structural and specialty polymers
Novel polymerization methods
Progress in processing technologies
Microcomposites, nanocomposites and ecocomposites
Trends in materials research
Multi-scale approach to structure characterization
Controlling and balancing strength and toughness
Economic aspects of "green" polymers
Strategies for polymer recycling
Promotion and education of polymer materials science
SCIENTIFIC PROGRAMME
MAIN LECTURES
The following distinguished scientists have already agreed to present main lectures:
Z. Bartczak (Centre for Molecular and Macromolecular Studies, Polish Academy of Sciences, ŁódĽ, Poland)
W. Brostow (Department of Materials Science, University of North Texas, Denton, TX, USA)
A.M. da Cunha (Department of Polymer Engineering, University of Minho, Guimarăes, Portugal)
F. Gao (School of Biomedical and Nature Science, Nottingham Trent University, Nottingham, UK)
J.F. Gérard (National Institute of Applied Sciences, Laboratory of Macromolecular Materials, Lyon, France)
J.L. Kardos (Department of Chemical Engineering, Washington University, St. Louis, MO, USA)
M. Matsuo (Faculty of Human Life and Environment, Nara Women University, Nara, Japan)
G. H. Michler (Martin Luther University Halle-Wittenberg, Halle, Germany)
M. Raab (Institute of Macromolecular Chemistry, Prague, Czech Republic)
SPECIAL LECTURES
About 20 special lectures (15 minutes each, additional 5 minutes for discussion) are planned to be presented at the Conference.
PANEL DISCUSSIONS
Two panel discussions will be organized:
Polymeric nanomaterials: Dreams and reality

Invited discussion leader: F. Gao (UK)

Present and future of polyolefins: Commodity vs special materials

Invited discussion leader: P. Lemstra (Netherlands)
POSTER COMMUNICATIONS
Two poster sessions are planned. The number of posters is not limited. Detailed information on the format of posters will be given in the Second circular.
Summaries of invited main lectures, special lectures and poster communications will appear in the Programme Booklet.
---
Venue: All sessions of the scientific programme will take place in the conference hall of the Institute of Macromolecular Chemistry, Academy of Sciences of the Czech Republic, Heyrovského nám. 2, Praha 6.
The opening ceremony will be organized in the Royal Summerhouse Hvězda (The Star) in cooperation of Mayor of district of Prague 6, Tomáą Chalupa.
Registration: Full information and final registration form will be included in the Second circular to be sent out (in electronic form or printed) before 1 February 2005 to those who preregister for the Meeting by returning the attached preliminary registration card or in the www form by 15 January 2005 at https://www.imc.cas.cz/sympo/g23dc.htm
Registration Fees (approximate, including lunches): full fee 450 EUR, IUPAC affiliate member fee 420 EUR, student fee 250 EUR. Payment of fees should be made at the time of submission of registration forms. Doctoral students have to provide their student status by sending an official statement from their university via airmail or fax.
Social Events: Even the most dedicated attendee should have the opportunity to relax and enjoy Prague in early summer 2005. All participants are invited to take part in social events, including guided tours within the historic area of Prague and an informal dinner. There will also be a special programme for accompanying persons.
Accommodation: The offer of recommended nearby hotels and student hostels will be posted on this site during February 2005 and also published in the Second circular. The price for accommodation is not included in any registration fee.
Visas: IUPAC sponsorship implies that entry visas will be granted to all bona fide scientists provided application is made not less than three months in advance. If a visa is not granted one month before the meeting, the IUPAC Secretariat should be notified without delay by the applicant.
---
Prague Meetings on Macromolecules
67th meeting - 23rd Discussion Conference
under the auspices of the
INTERNATIONAL UNION OF PURE AND APPLIED CHEMISTRY
R.F.T. Stepto
President of the Macromolecular Division
INTERNATIONAL ADVISORY BOARD
G.K. Elyashevich (Russia), J.F. Gérard (France), V. Khunová (Slovak Republic), F.P. La Mantia (Italy), P. Sáha (Czech Republic), S.C. Tjong (P.R. China)
Organized by the
INSTITUTE OF MACROMOLECULAR CHEMISTRY
ACADEMY OF SCIENCES OF THE CZECH REPUBLIC
K. Ulbrich

Director of the Institute

D. Výprachtický

PMM Head

Secretariat for scientific meetings

M. Srpová, E. Grisová, M. Rodová

Technical Managers

J. Kahovec, J. Jůza, J. Brus, J. Kaprálek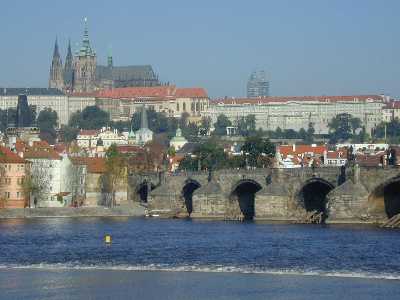 DETAILED AND TOPICAL INFORMATION:
Additional and topical information is given by links from this page https://www.imc.cas.cz/sympo/23discon.html
To be included in our mailing list for this conference, please use our reply form
CONTACT
P.M.M. SECRETARIAT
Institute of Macromolecular Chemistry AS CR
Heyrovského nám. 2
CZ - 162 06 Praha 6
CZECH REPUBLIC