Exhibition
Exhibitions list
Barbara Benish: Artist as activist
30th March 2015 - 12th April 2015, opening 30.3.2015 18:00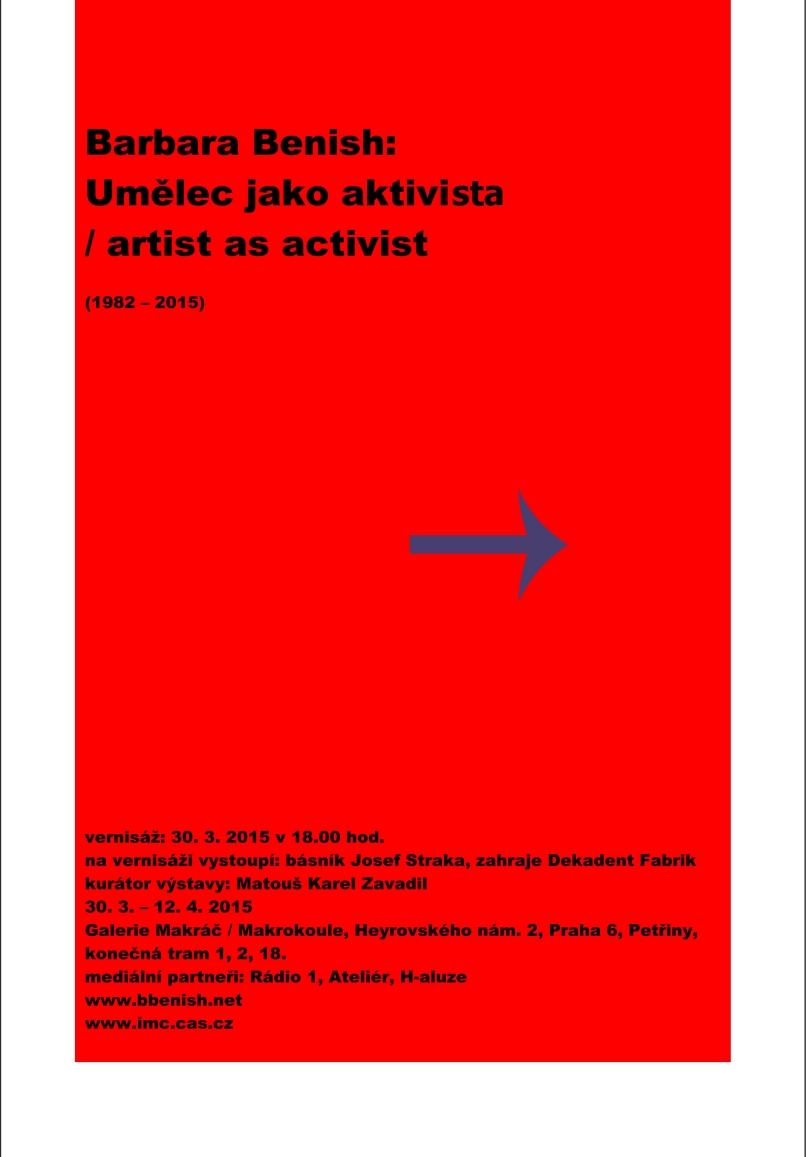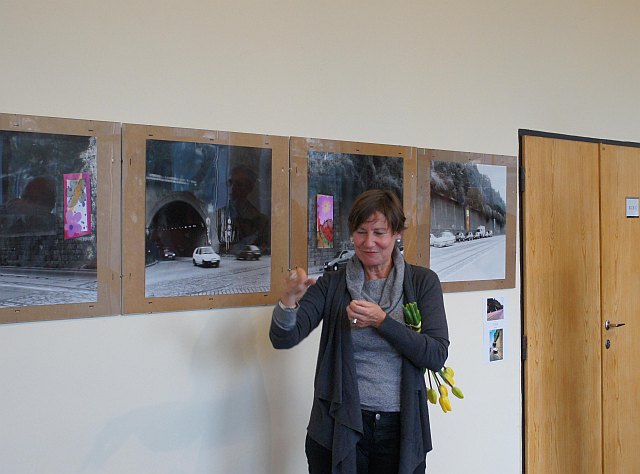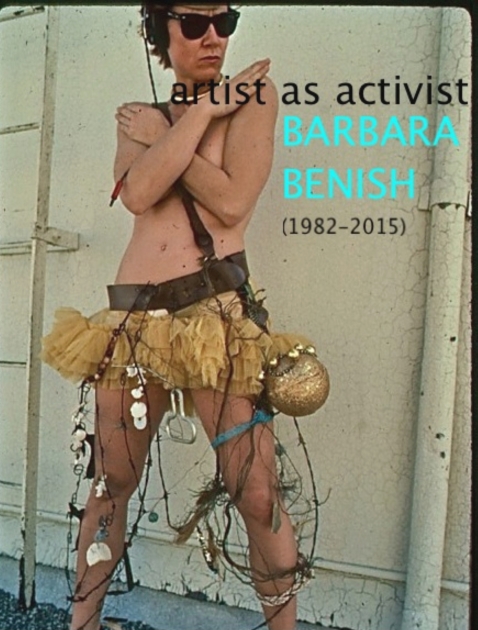 Exhibition curator: Matouš Karel Zavadil
Medial partners: Rádio 1, Ateliér, H-aluze http://www.bbenish.net/
We are grateful to the students of the Faculty of Humanities of the Charles University in Prague for the help with exhibition instalation. Following students took part in installation: Kristýna Hladíková, Martina Maňhalová, Dana Mlynarčíková,Tereza Tokárová, Michal Jalůvka.
Interview in Czech Radio (start at 9:30 min)
Open from 8 a.m. to 6 p.m. on working days till do 12th April 2015
Institute of Macromolecular Chemistry AS CR, Praha 6, Heyrovského nám. 2
(till 3 April Petřiny stop - terminal of trams 1, 2, 18; buses 179, 191
From 7 April: Sídliště Petřiny stop - terminal of trams 1 and 18, buses 108, 168, 191; 500 m from Petřiny Metro station).
---
⇐Previous exhibition⇐
⇒Next exhibition⇒
2015
Exhibitions list