Exhibition
---
Institute of Macromolecular Chemistry AS CR
and
Studio of Sculptory of Academy of Arts, Architecture and Design in Prague
invite you cordially to the exhibition
Manfred Schöller (Austria)
Letters and Sentences
photodocument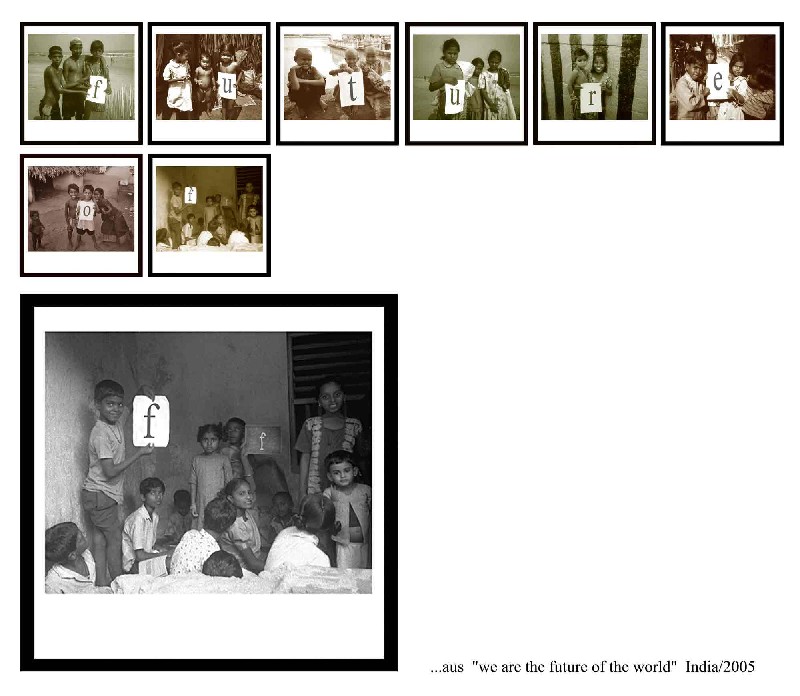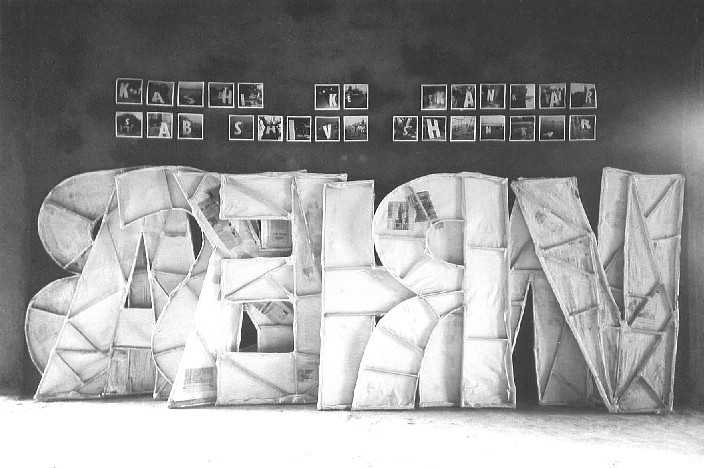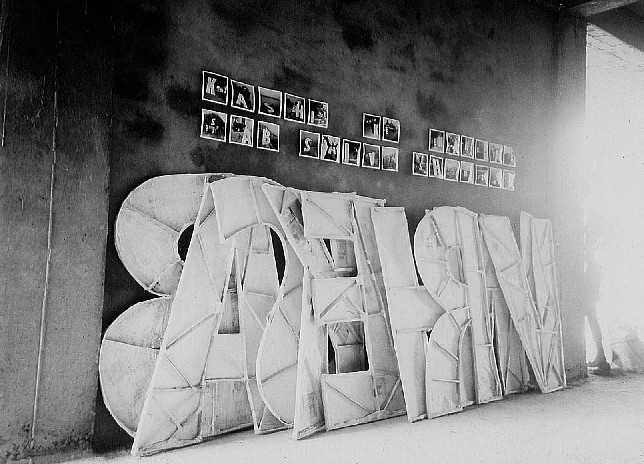 Manfred Schöller now appears as media artist with philosophical approach.
idea and realisation (achievement), communication process, compliance of a strict concept and photographic documentation seem to be in equal measure meaningful for his work in India.
first of all he construct large letters, made of bamboo, linen and paper, than he goes out to city and people to photograph them in different places in any ordinary everydaily situations.
the letters arise a common saying of the hindus: kashi ke kankar sab shiva shankar ( even the pebbles of varanasi are equal with shiva himself)
humans, animals, trees became bearer of divine legality. in them may be every single letter of this parlance fulfilled.
A lyrical work, a ethnological acting diary, which knows about the distance to a challenging culture, impressive fotographical quality engage serious intention of the artist...
Opening on 15th September 2005 from 6 p.m.
Open from from 8 a.m. to 6 p.m. on working days till 30th September 2005
Institute of Macromolecular Chemistry AS CR, Praha 6, Heyrovského nám. 2 (terminal of trams 1, 2, 18).
---
<     >>Next exhibition>>